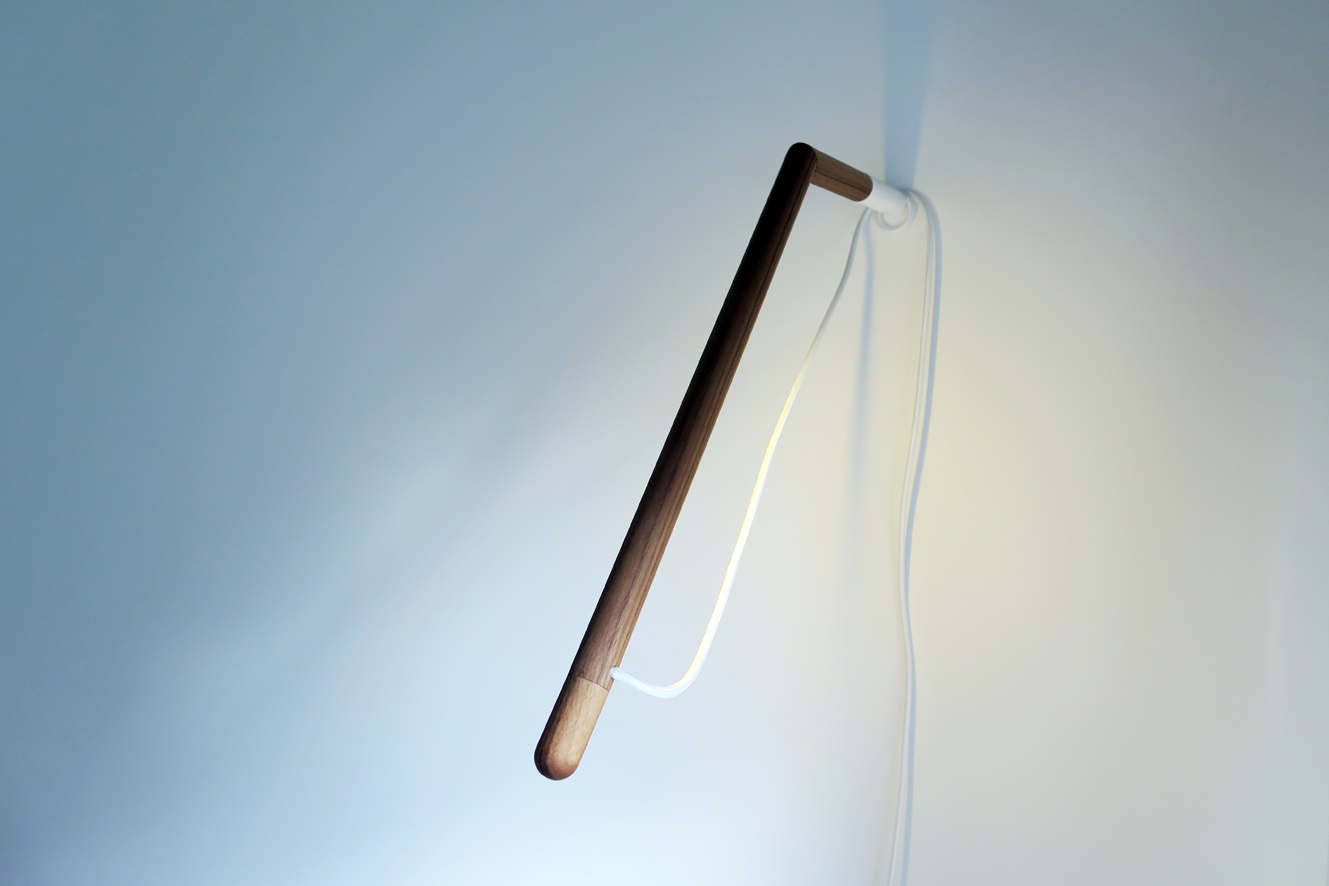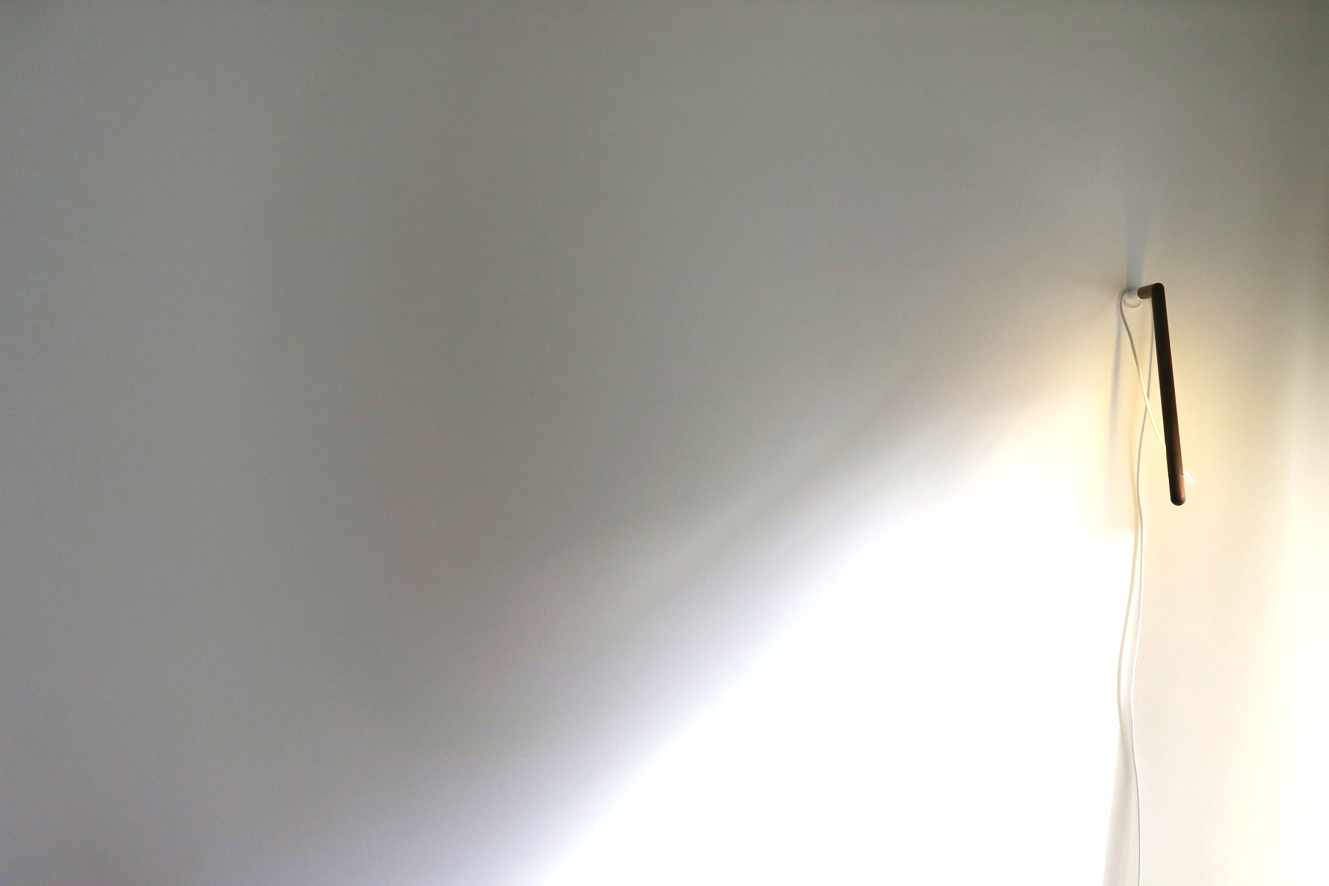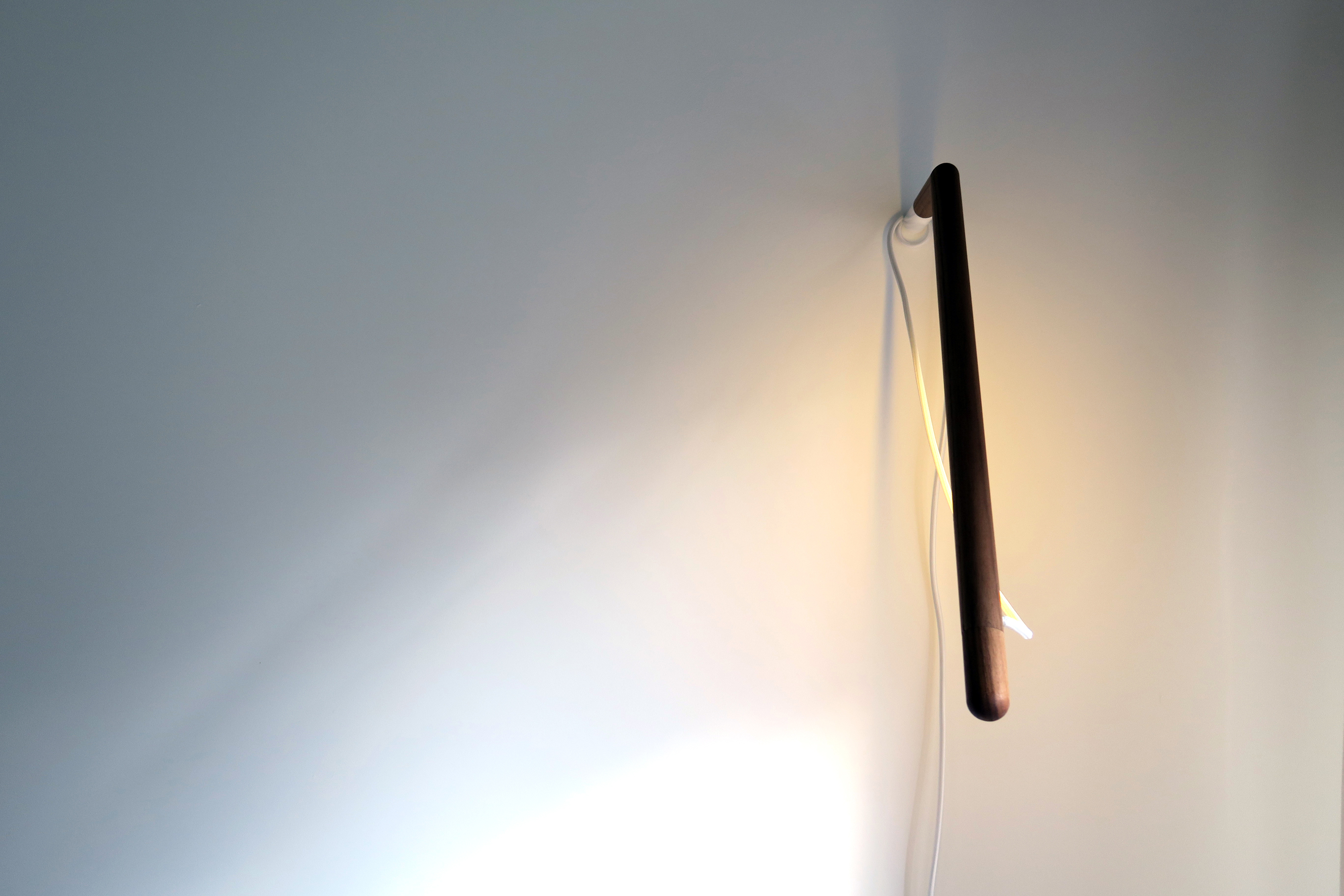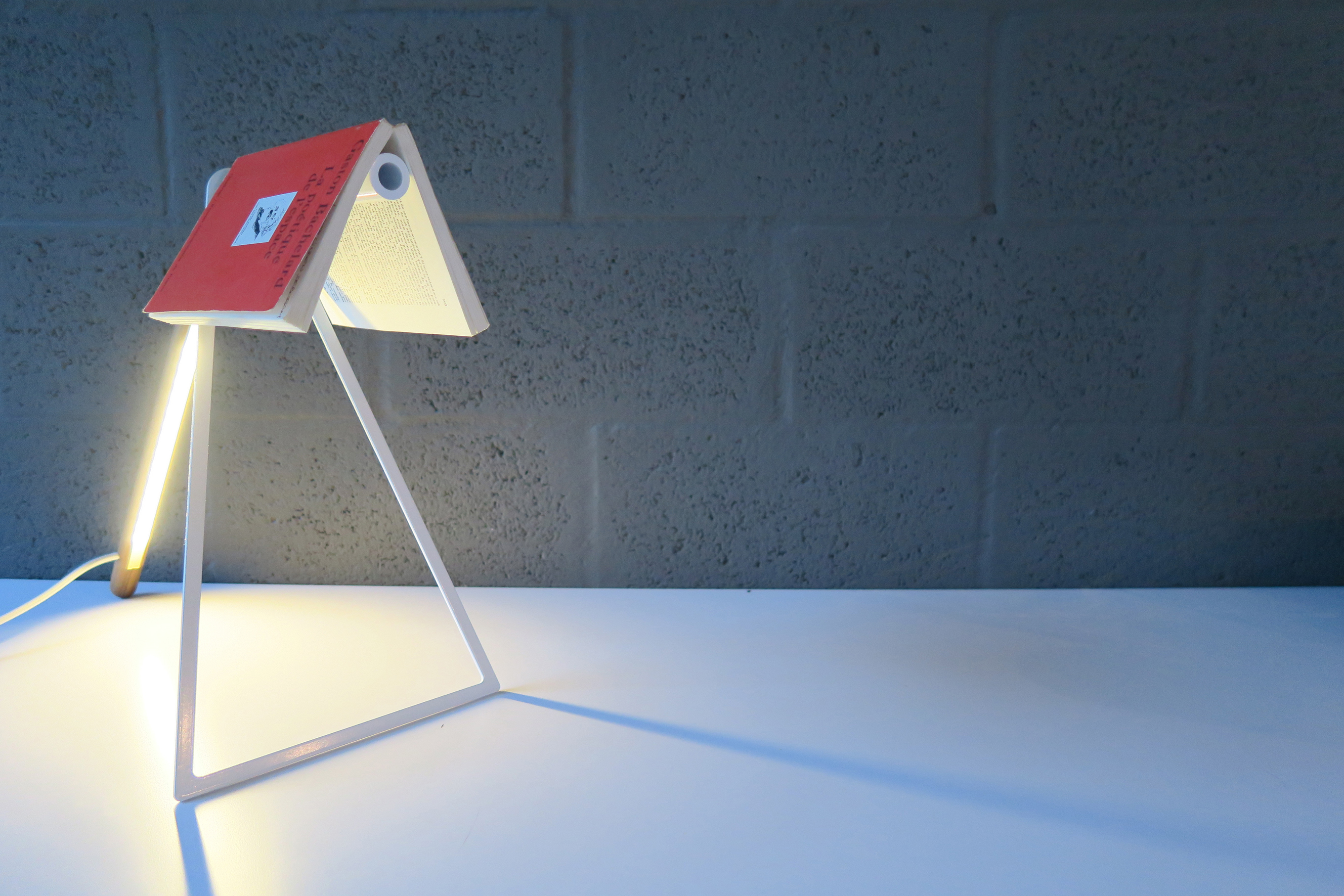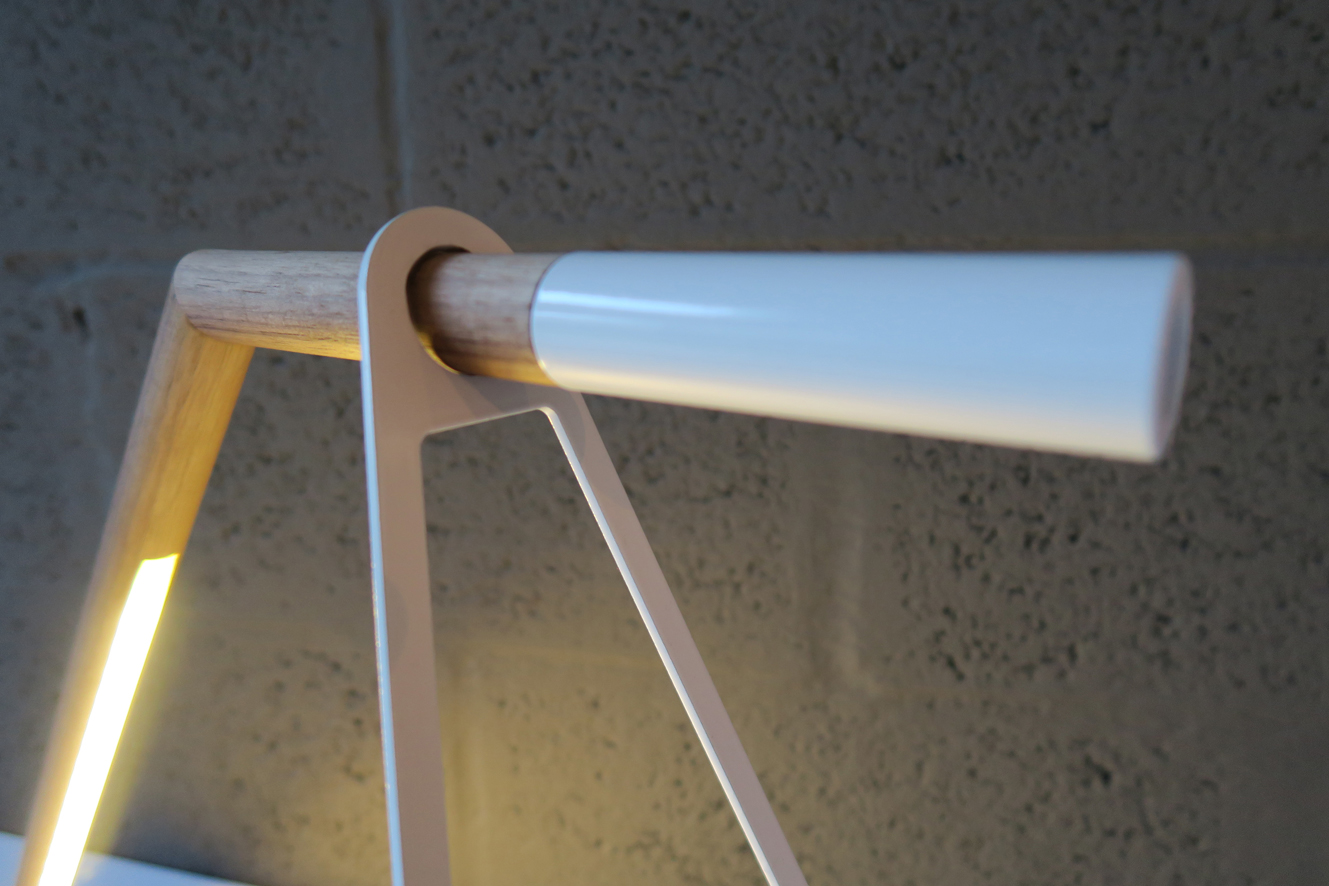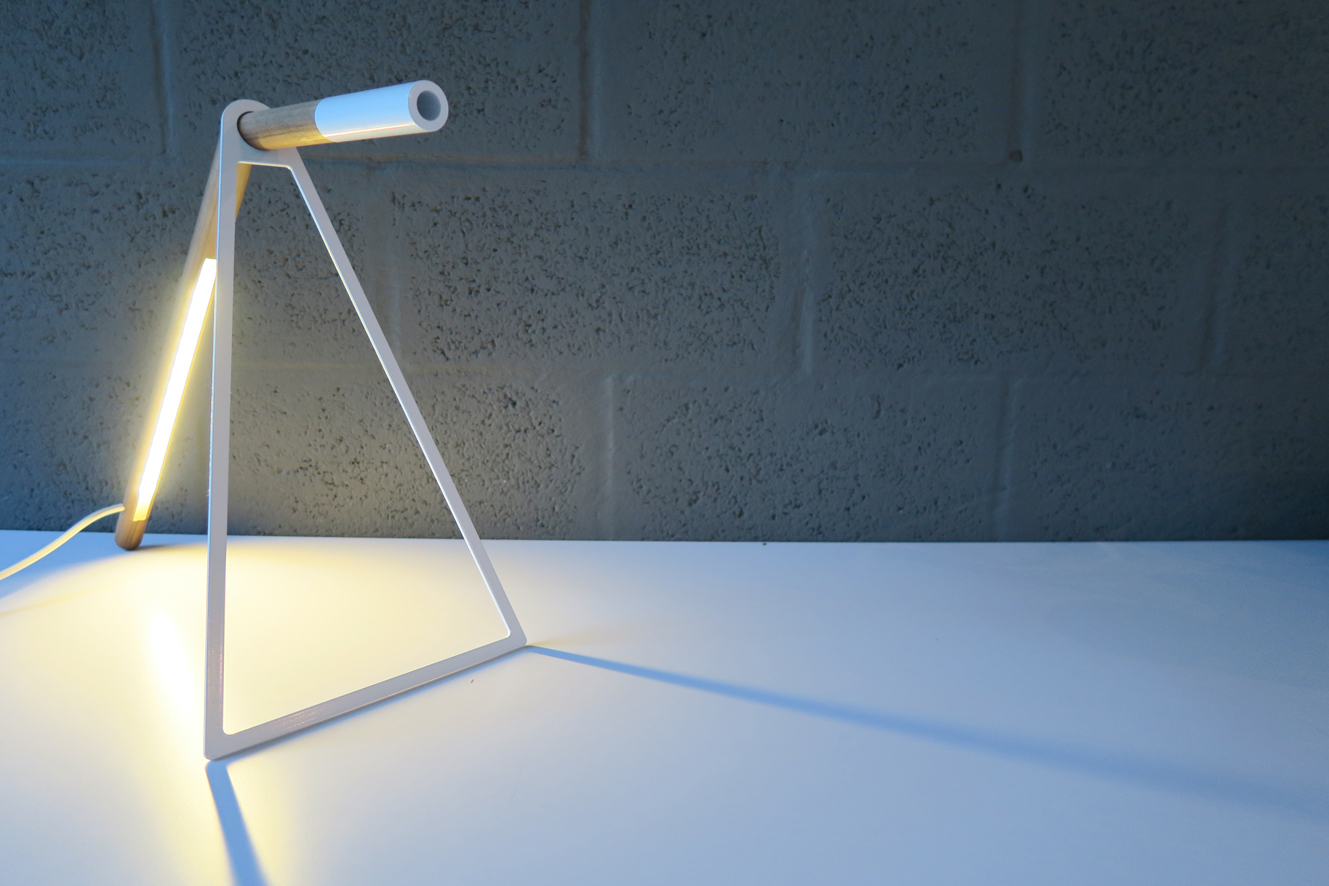 Wanderlamp
developed for histoireda
The birth of this object lies behind the need to multiply the functions, the utilizations, the usage time,… of a lamp.
Using the reading lamp as an inspiration source, that due to its plain shape serves in an obvious manner its function and its mobility need; the idea has been extended towards various usages.
One lamp can adapt to different needs, different desires, different positions…
Work lamp, wander lamp, reading lamp, ambient or spot lightning,… ; standing object or wall-mounted, the lamp follows our movements and brightens our various actions…
The object materializes to a plain shape that betrays its mobility and adaptability. A handle inviting it to be moved, converting it to a reading lamp; a standing that slides opportunely for a well-deserved rest, combine to a handle that transforms into a bookmark when using the reading lamp version.
The materials that were used contrast, communicate and combine each other.
Chosen for their unique physicalproperties, they mix their abilities in order to shape an object that finds its plainness in its obviousness.
A solid material for the body – the wood – allows the cut that will receive the lightning source.
A hollow material for the handle – the steel – recesses in order to climb towards the wall mounting.
A stainless blade cut and used as a bracket.