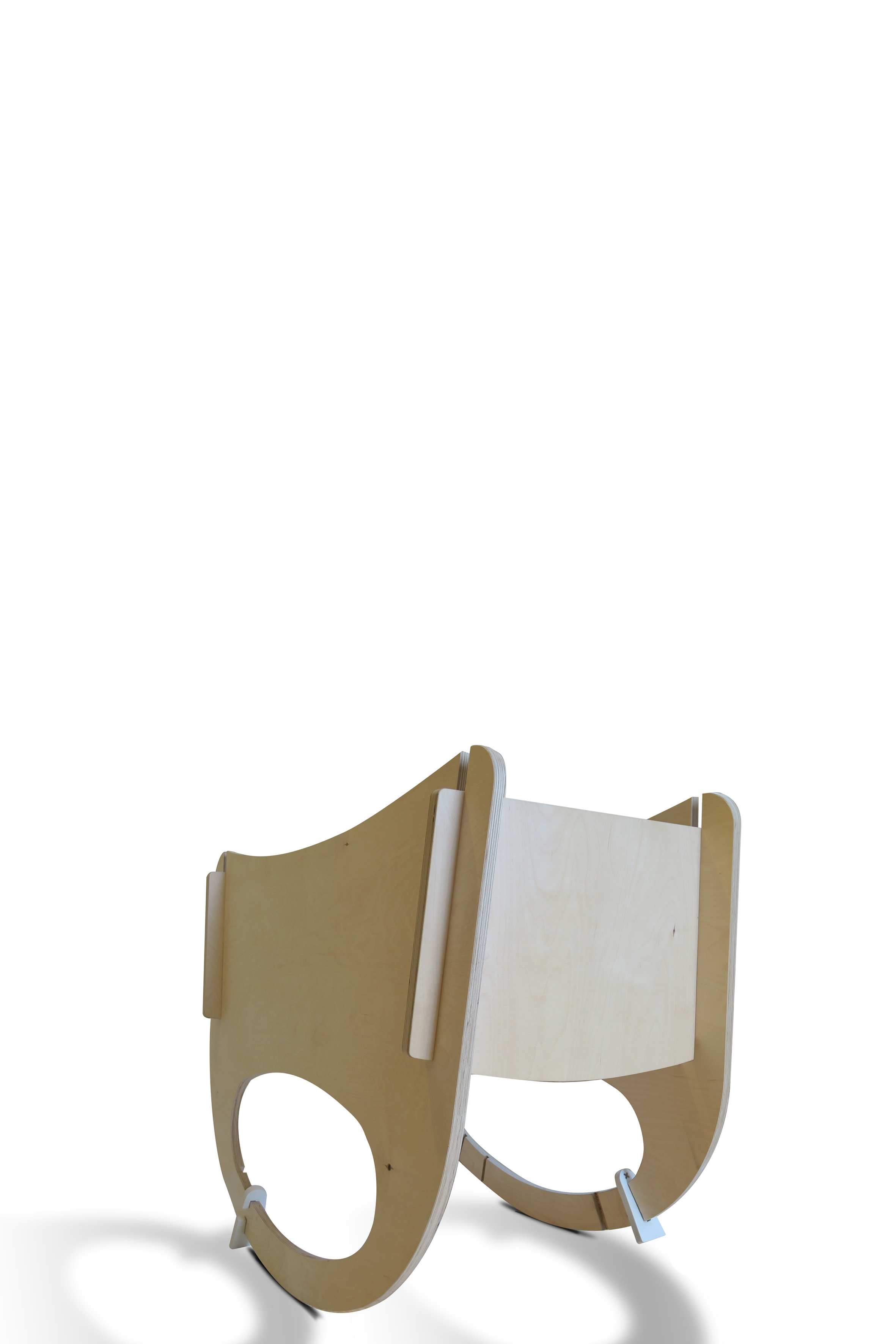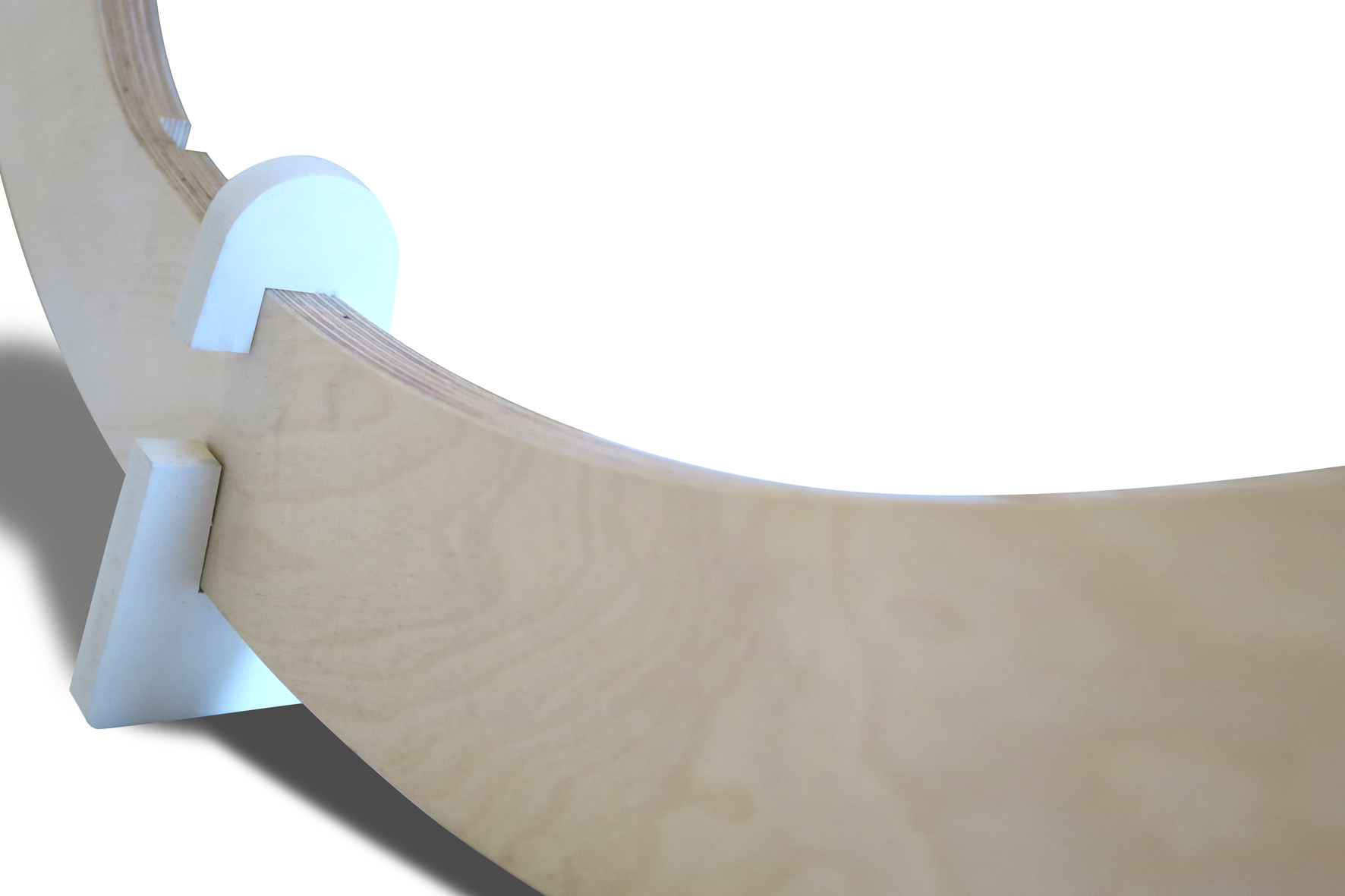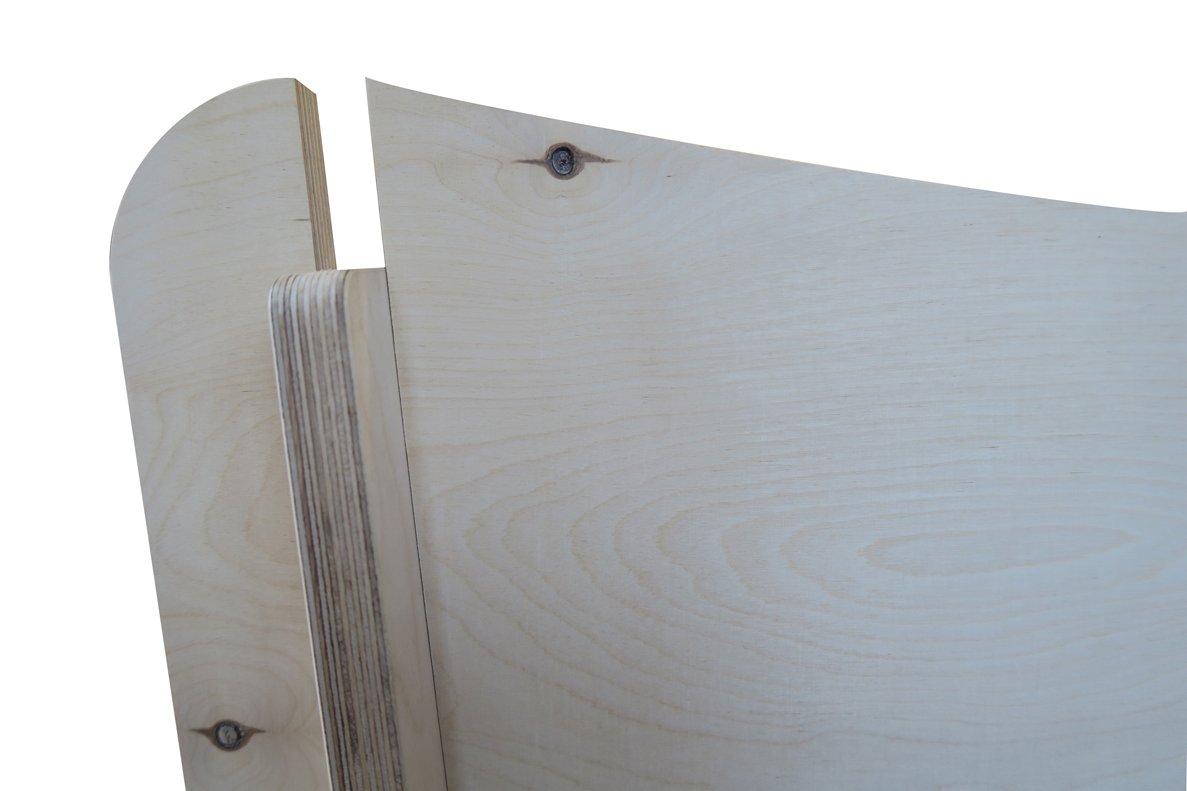 Rockin'Cradle
developed for histoireda
Rocking Cradle _ Description. Planer shapes that fit together in order to define the main object: a cradle with plain organic shapes, born from a natural need to allow balance.
Two wedges grip the foot of the cradle letting it to be used either in a mobile or fixed position.
The object contains two materials whose particularities are closely related both for their use and to their manufacture method.
Main object: Multiplex birch, thickness: 18 mm. Cutting method: digital mill.
The textures can be tailored to one's personal needs: veneered, laminated, painted…
Rubber material wedges: soft rubber in order to allow shock absorption.
The costs of labor are minimized by mounting a "self-made" by interlocking parts.